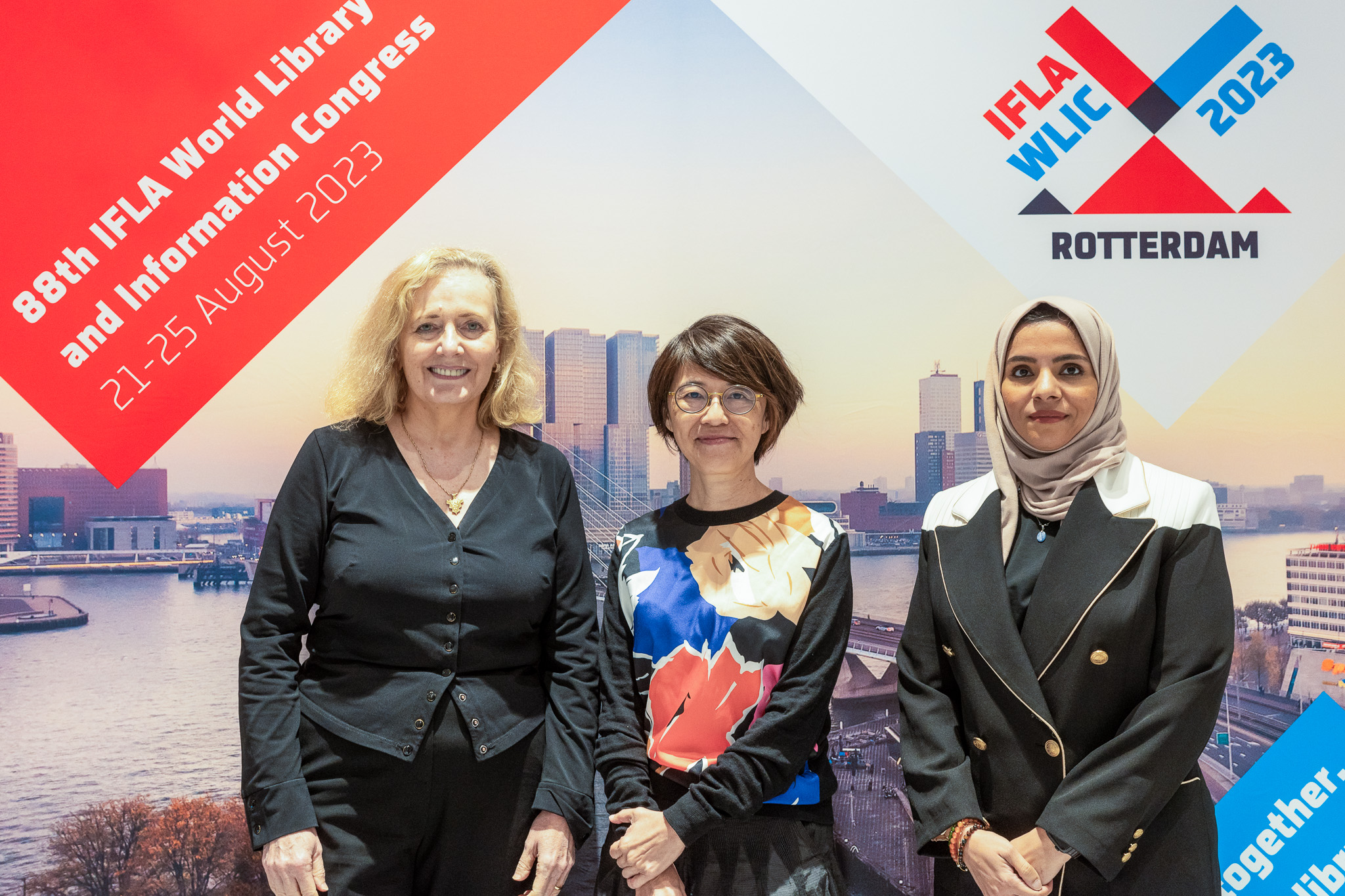 Qatar National Library has been designated as the Middle East and North Africa (MENA) Regional Office for the International Federation of Library Associations and Institutions (IFLA), marking a historic first for the region. The announcement was ratified on the sidelines of the 88th edition of the IFLA General Conference and Assembly in Rotterdam.
The announcement comes as a testament to the Library's achievements over the years, particularly in providing insights into questions of equal access, creativity, and cultural development, further cementing the Library's position as a leading cultural institution.
Ms. Tan Huism, Executive Director of Qatar National Library, said: "We are truly privileged to have been chosen as the first IFLA Regional Office for the MENA region. We see this as acknowledgement of Qatar National Library's continuous efforts in advocating for the work of libraries in the region. Together with IFLA, we are excited to collaborate with regional colleagues to strengthen the library field."
Abeer Al Kuwari, Director of Research and Learning at Qatar National Library, added, "This designation is not merely an honor but a responsibility that we embrace with great enthusiasm. It highlights the Library's commitment to fostering cultural exchange, creativity, and inclusivity. Our collaboration with IFLA allows us to take these initiatives to a regional level, aligning with our broader goals for positive societal impact."
IFLA, the leading international body representing the interests of library and information services and their users, said that Qatar National Library's involvement would contribute to ongoing efforts to bolster regional activities and to strengthen connections with key stakeholders across the MENA region.
Since its inauguration in 2017, Qatar National Library has been instrumental in promoting international cultural exchange, deepening understanding between nations and their citizens. Its track record includes organizing over 3,000 events attended by more than 150,000 individuals.
In IFLA's recent announcement, they emphasized the crucial role regional offices play in strengthening regional and national library sectors. With collaborative action plans set to unfold soon, both IFLA and Qatar National Library anticipate a fruitful partnership that will enhance regional library landscapes.